About TTG
Trusted experts in IT infrastructure and telecom operations
At Technology Trends Group (TTG), our insights in telephony and networking also include deep expertise in the many operational functions that support these two disciplines, such as RFP preparation, proposal review, telecommunications billing analysis and more.
Our experienced managerial and technical staff includes a diverse array of subject matter experts, with decades of experience serving clients in the public and private sectors. Their unique skill set allows us to provide customers with a combination of strategic planning, project management and logistics to support the installation of new technologies or upgrading of existing IT resources.
To learn more about how we can help you address your telephony and networking challenges, please contact us.
Leadership team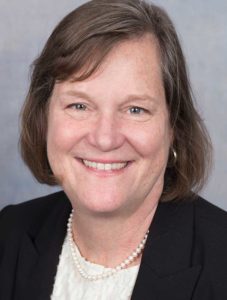 Sara Uzel, Senior Consultant, Principal
Sara Uzel founded Technology Trends Group in 1997 to provide consulting and technical project management to organizations seeking to evaluate and implement new technology. With over 20 years of experience in communications and a proven track record of performance, she is a member of Building Industry Consulting Service International (BICSI) and the Society of Communications Technical Consultants International (SCTC). A strong supporter of the SCTC's Code of Ethics, Sara also serves on the organization's Executive Board of Directors.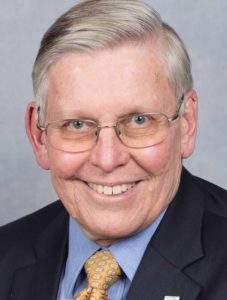 Byron Battles, Senior Consultant, Principal
Byron Battles has over 30 years of telecommunications consulting experience in voice and data telecommunications. His expertise in voice and computing technology includes requirements analysis, needs projections, RFP preparation, proposal evaluation, technical evaluation and support and project management. In addition to long-term projects with quasi-governmental international institutions, he has also worked with several municipalities and associations, and is a past president of the SCTC.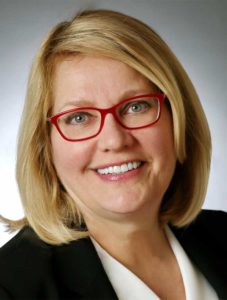 Laura Gross, Consultant, Vice President
Laura Gross has over 30 years of experience in the telecommunications industry, supporting diverse clients in the public and private sectors. With extensive expertise in structured cable plant needs analysis and design, project management and logistics, and procurement negotiation dispute resolution, Laura excels at working with TTG clients to understand their unique IT needs and matching TTG consulting and project management services.
Consultants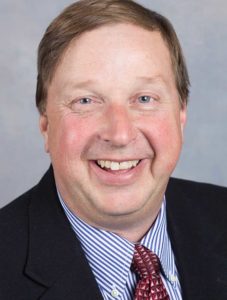 Dan Vargo, Senior Consultant, RCDD
Dan Vargo has over 25 years of experience in the telecommunications field. His depth of knowledge brings an unparalleled level of expertise to TTG's consulting services team. He is a Registered Communications Distribution Designer (RCDD) and a member of both BICSI and the SCTC — testaments to the expertise and independence he brings to bear on behalf of clients. Dan has provided design and project management for over 200 client telecom infrastructure projects with private and public sector clients, overseas and domestically.
Diane Halliwell, Contact Center Practice Lead
Diane Halliwell has more than 35 years of experience in communications, including more than 25 years in the Contact Center arena. She leads the Contact Center practice at TTG, and her experience includes developing strategic technology and operational roadmaps based on in-depth assessment of business requirements. She is adept at evaluating, recommending, designing and implementing technology solutions, including Omni-channel Contact Centers, Interactive Voice Response (IVR) platforms, and voice solutions. Diane is also a past or current member of various vendor executive councils.
Deirdre Mullaly, Consultant, Project Manager
Deirdre Mullaly has more than 20 years of experience in the telecommunications industry, with extensive expertise in telecom management, project management, research and analysis, dispute resolution and vendor management. Deirdre has experience with Office 365 migrations, working with technical teams and Microsoft to schedule migrations. She has strong communication skills and the ability to work with engineers and customers during migration projects.  Before joining TTG, Deirdre worked at a large hospital, where she managed, designed and administered voice and data infrastructure and networks.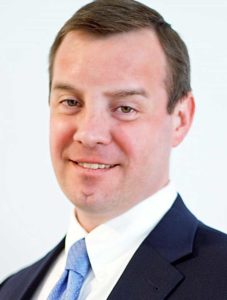 Jim Dietrich, Senior Contact Center Consultant
Jim Dietrich has a strong record of successfully planning and managing the technical details of complex implementations, from installation and programming to testing. Jim is adept at strategic analysis and planning, holistic requirements gathering, technical implementations, project management and promoting operational enhancements. He also has extensive experience supporting Contact Centers.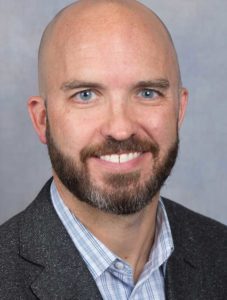 Robby O'Hora, Consultant, Project Manager
Robby O'Hora has more than 20 years of experience in the telecommunications industry, with extensive expertise in project management, research and analysis, dispute resolution and network operations. Robby is also recognized by the SCTC as a full consultant member. Robby is responsible for testing and commissioning voice and cable plant systems.
Zelda Wade, Consultant, Project Manager
Zelda Wade is an engineering professional with expertise in project management including business development, construction projects and events. Zelda is a proven leader who is skilled at developing, coordinating, scheduling, implementing, directing and managing contracts. Among her recent engagements, she provided project management and implementation of a museum's Program and Event Management Ticketing System, created Standard Operating Procedures for the institution's cell phone/tablet charging stations, and oversaw the redesign of its SharePoint system.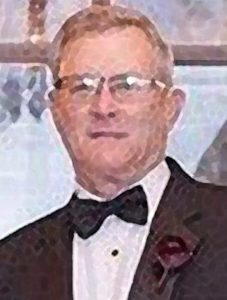 Richard Glasgow, Senior Consultant, Emeritus
Over the course of his career, including 30 years at the helm of the Glasgow Group, Richard Glasgow has helped hundreds of clients in the Washington, DC area address their information technology and telecommunications needs. As a Senior Consultant at Technology Trends Group, Richard is responsible for overseeing a variety of complex services for clients, and serves as a subject matter expert for law firms and associations in particular.